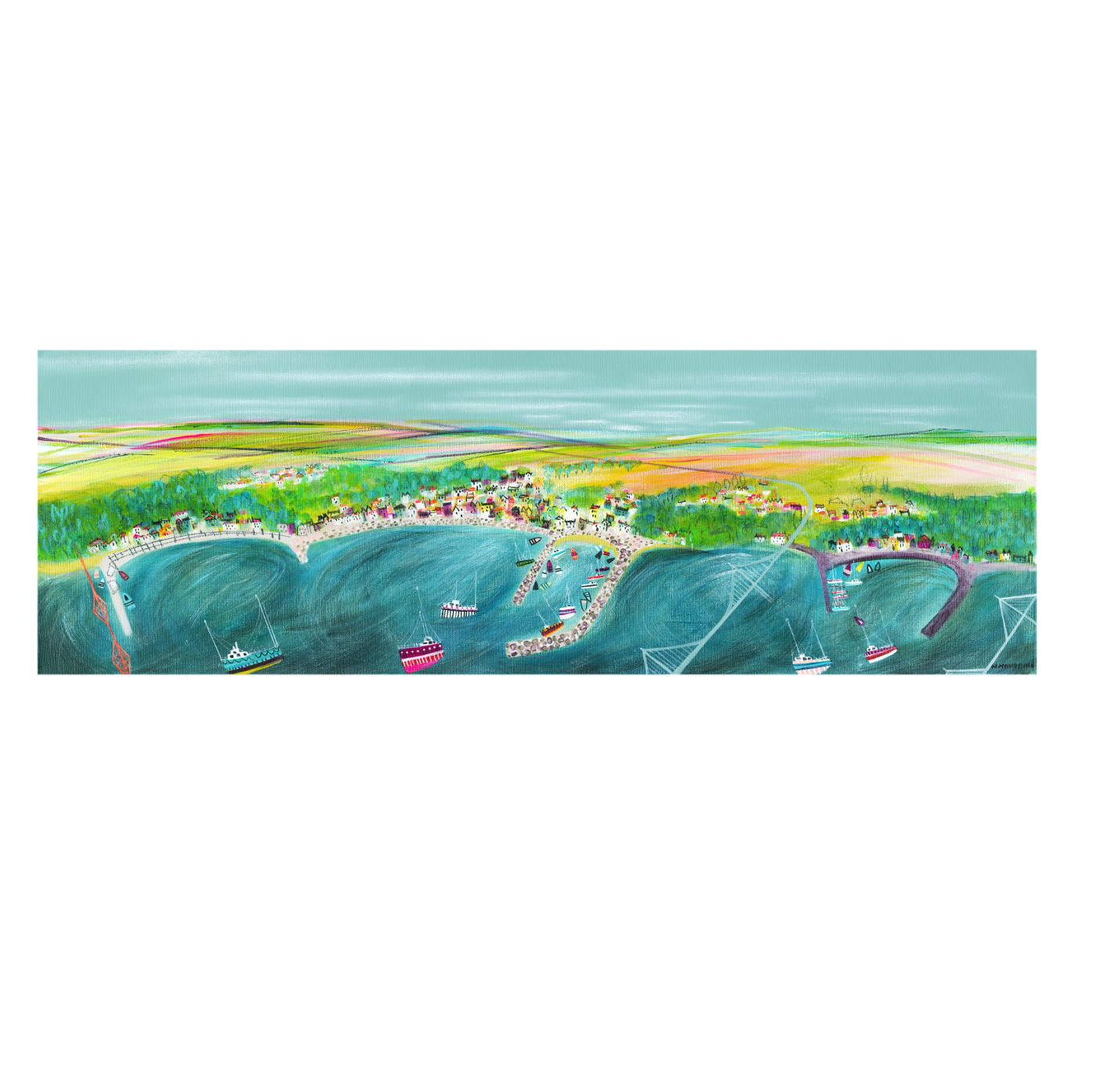 I am now offering Limited Edition Prints of selected paintings. I am keeping the run of prints small  either 50 or 30 and the giclee prints are of the highest quality.
The prints are of larger gallery paintings that have now sold and I am very happy to be able to offer them in print form.
This painting in particular is of the Forth road bridges  and South Queensferry harbour an iconic scene in Scotland…and just along the road from me.
I lived in South Queensferry for a while a few moons ago and the bridges were always a spectacular sight!